The Best Chess App for Android
Screenshots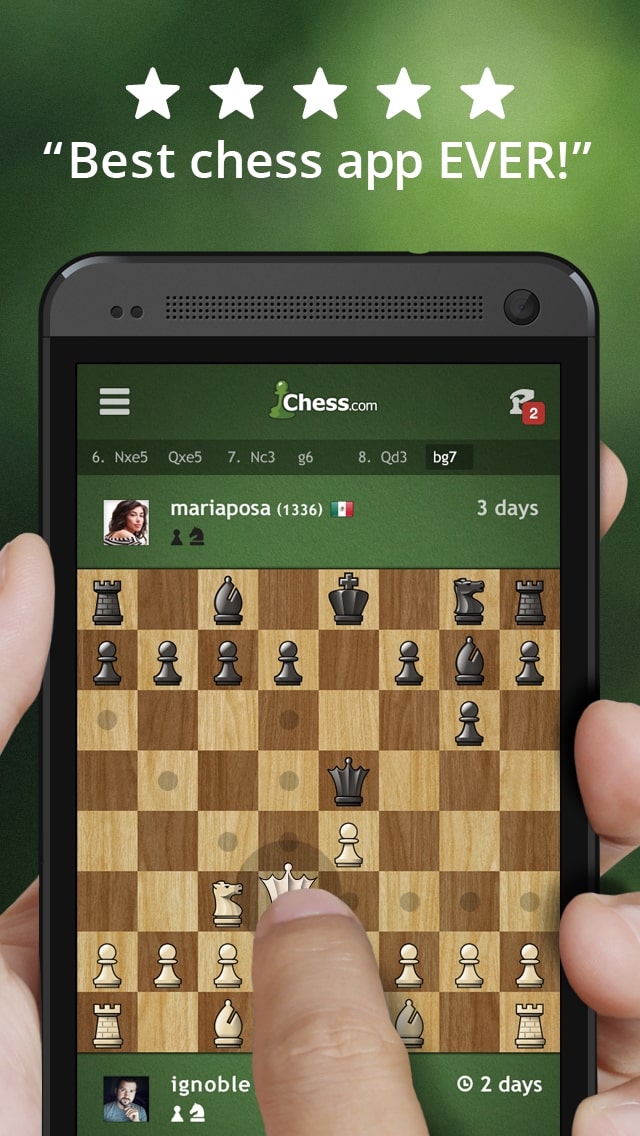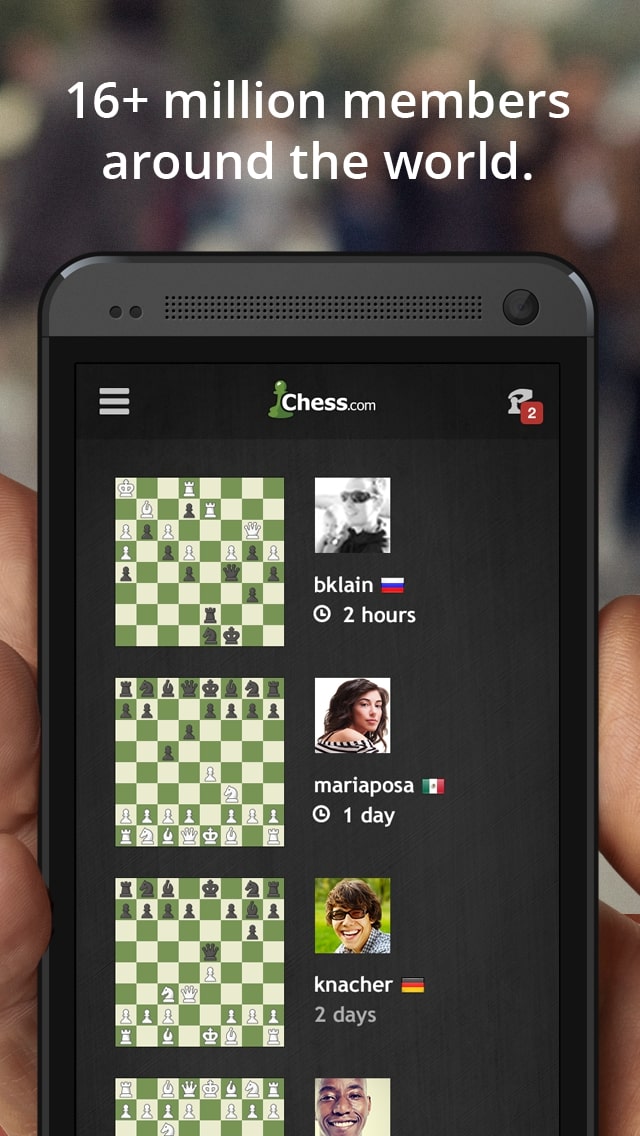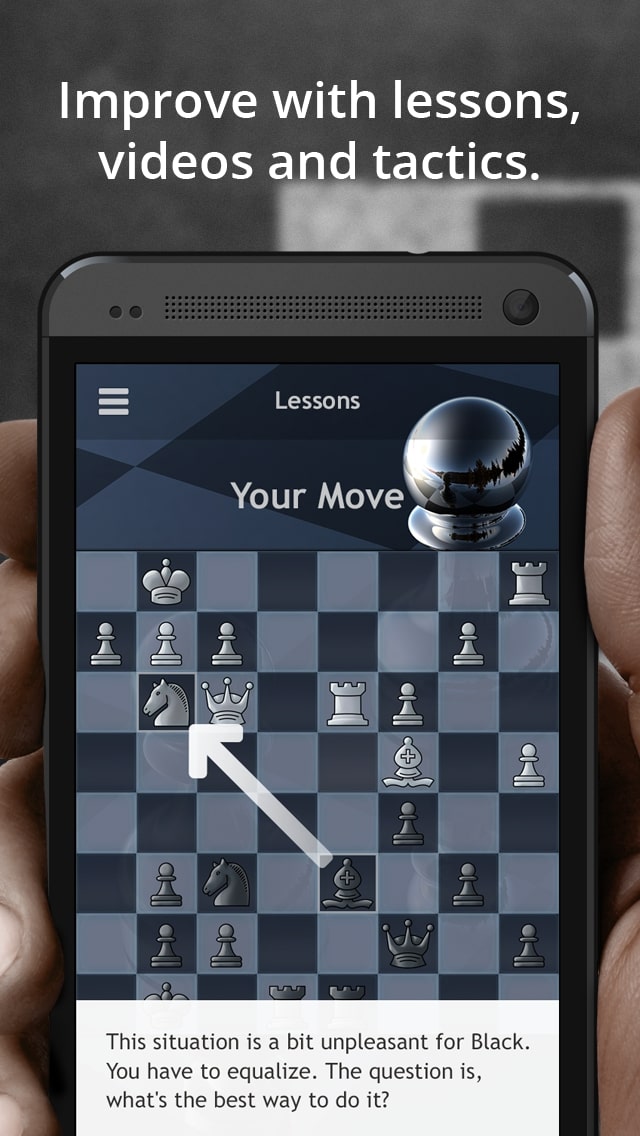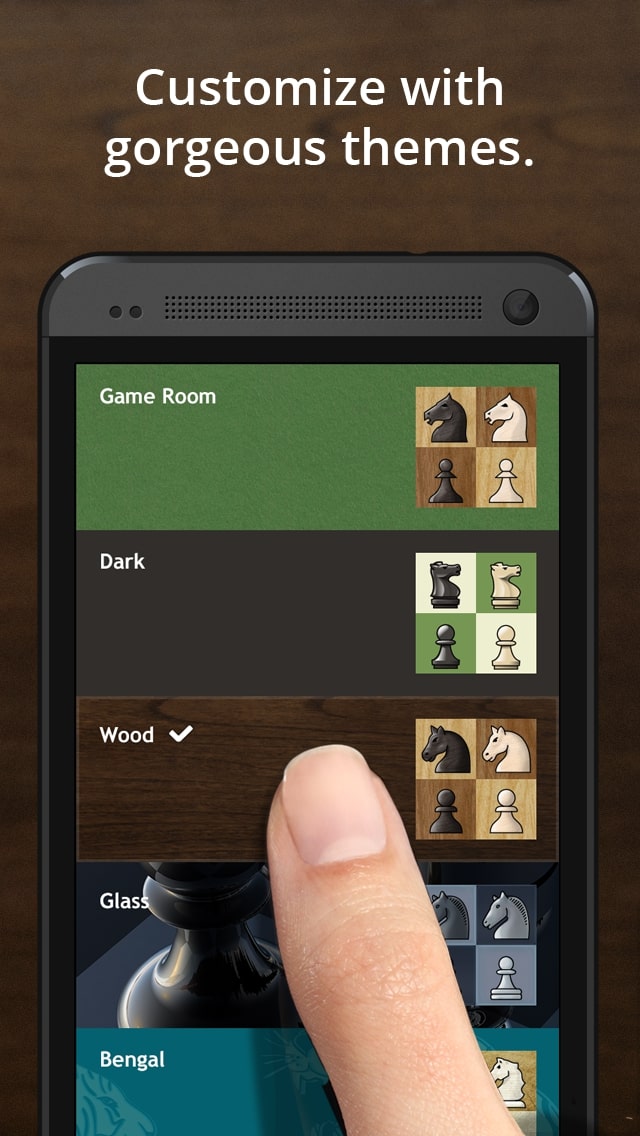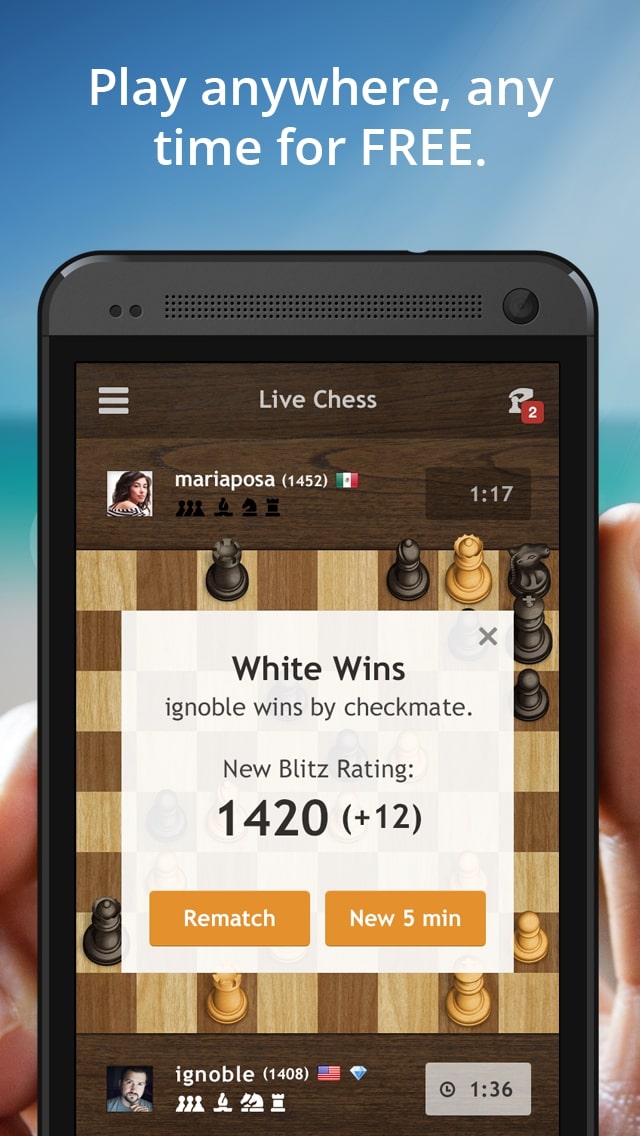 Love it!
The best app for playing chess. The online pairing is brilliant. The app has access to cool puzzles and lessons for all kinds of players. Keeps you tactically sharp! Highly Recommended!! PS. Also, I'm a subscriber. Love the extra features.
Best I've Tried
For learning chess, this is the superior of the half dozen apps I've tried. I subscribed to this one [because of] the clarity and effectiveness of the lessons which use succinct and precise language combined with drills which gradually build up the user's skills.
Best chess app
This has it all: for playing, there is a score level so they find you a reasonable match when playing online, and if you pick 5/10 min you find a match in 1-5 seconds. Also, you can do matches on the same device or against a pretty human AI.
Super Duper
This app is great, the puzzles are concise and great for brain teasing. The lessons break down the game in a way that no other application that I've seen has. It's a bundle of fun, and I recommend it to anyone interested in chess, regardless of skill level.
Just Great
Been playing here for 5 years now, and always perfect. Probably have had 8-9 phones minimum and, no matter the phone, it always worked well. And that translates into me smashing folks all over the world. No matter the situation. Thanks you guys. Well done.
GR8 Chess App
Have been using it for more than 3 yrs now. Very amazing and tweak-able GUI. Savvy players. Analysis has been made free which is good as it shows various lines which could have been played. No unnecessary ads and posts.