Chess University - South Korea
162
Mar 4, 2017
0 (#24897)
0 (#23440)
https://blog.naver.com/hanwontae/221498510307 seoul off line chess club list. but not now. before and after corona19.
More
As a gift for the global chess community, ChessUniversity.com has made the July 2017 month of the Prodigy Program absolutely FREE! Click HERE To Enroll For FREE Students can participate in live, online lessons with Chess.com's #1-selling coach Kairav Joshi, World Champion Magnus Carlsen's trainer GM Peter Heine Nielsen, and other world-class instructors such as FM Dalton Perrine, FM Arne Jochens, IM Nazi Paikidze, IM Kostya Kavutskiy, IM Lawrence Trent, and GM Alex Yermolinsky this ...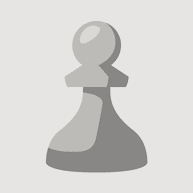 Here are five chess books that are out of copyright and may be downloaded legally for FREE: https://chessuniversity.com/free-chess-ebooks/ You're welcome!