Did you EVER think you could learn chess LIVE from 12th World Champion Anatoly Karpov from the leisure of your own home!? Do you want to study in online program that helped create the youngest-ever master in American history and is shattering records around the world? :-)Start your journey towards mastery and be a part of Karpov's FIRST LIVE ONLINE LESSON Click Here To Sign Up Now! Essential Information: The August 2017 month of the Prodigy Program is taught by Kairav Joshi, FM Dal...
As a gift for the global chess community, ChessUniversity.com has made the July 2017 month of the Prodigy Program absolutely FREE! Click HERE To Enroll For FREE Students can participate in live, online lessons with Chess.com's #1-selling coach Kairav Joshi, World Champion Magnus Carlsen's trainer GM Peter Heine Nielsen, and other world-class instructors such as FM Dalton Perrine, FM Arne Jochens, IM Nazi Paikidze, IM Kostya Kavutskiy, IM Lawrence Trent, and GM Alex Yermolinsky this ...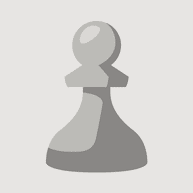 Here are five chess books that are out of copyright and may be downloaded legally for FREE: https://chessuniversity.com/free-chess-ebooks/ You're welcome!